About Purl's Sheet Metal & Air Conditioning in Madera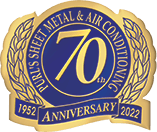 History of Our Company
When Emmett and Mary Purl started Purl's Sheet Metal & Air Conditioning in Madera in 1952 it was called Purl's Sheet Metal Works and was a general sheet metal shop. They started the business with a strong commitment to their workmanship and their customer's complete satisfaction. Michael Purl joined his father working at Purl's Sheet Metal Works in 1977, and in 1984 the company was incorporated and changed the name to Purl's Sheet Metal & Air Conditioning.
Michael Purl became the second generation owner. High standards and an emphasis on customer service exemplified day to day business operations. Michael led Purl's Sheet Metal & Air Conditioning into a new era of business that included heating, air conditioning, and indoor air quality products.
In January of 2011 Michael announced his retirement from Purl's Sheet Metal & Air Conditioning. After each working under Michael's leadership for over 25 years, Brian Driggs and Kurt Davidson purchased the company in 2011. Brian and Kurt continue the same business traditions and have made Purl's Sheet Metal & Air Conditioning a successful business for over 65 years.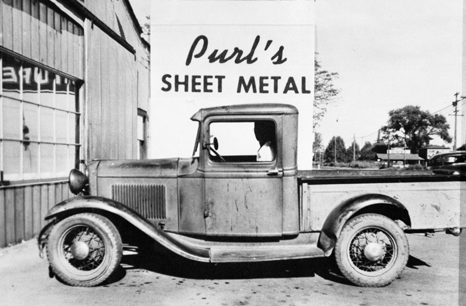 How We've Grown
What began as a one man metal shop on West Yosemite in 1952 has significantly expanded over the years. In 1953, we moved the business to North F. Street just north of the Sequoia lumberyard. In 1957 we moved to our newly constructed building on Howard Road to accommodate even more new growth. After 53 years at the Howard Road location it was time for another big change.
Onward & Upwards: Still Growing
In the summer of 2010, Purl's Sheet Metal & Air Conditioning moved to a newly expanded facility on South Schnoor Avenue. We had outgrown our 3300 sq. foot building and moved into a new 31,000 sq. foot location. The new location offers the ability to provide more services for our customers.
How We Give Back
We take pride in doing more than just providing heating and air conditioning services in Madera. We're deeply rooted and involved in supporting our employees and our community. We work with numerous organizations including Alegria Guild – Valley Children's Hospital, Camp Fire, FFA, 4–H, Boy Scouts of American, Babe Ruth baseball, Madera County Historical Society and the Madera County Historical Firefighters Association.
What Sets Us Apart?
Purl's Sheet Metal offers top quality heating services and air conditioning services in Madera, CA and the entire San Joaquin Valley. Every piece of equipment that we put in our customers' homes or business is installed with pride and installed by our experts. Starting off the life of your new air conditioning or heating systems is critical to its health over the long haul. Our EPA–certified technicians also offer fast and reliable repair services. We have a dedicated dispatcher that works with our technicians in the field to make sure a service technician gets to your home as soon as possible. Contact us to find out about our comprehensive services for all types and brands of heating and AC equipment.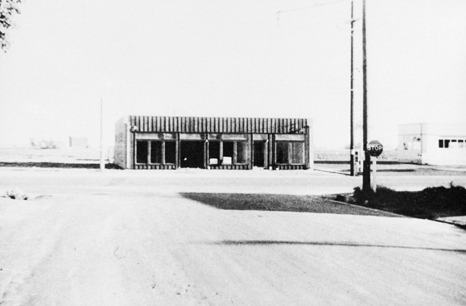 Our Committment to Technology
Purl's Sheet Metal & Air Conditioning takes pride in investing in new advances in technology to better serve our customers. One of the most exciting changes occurred in the summer of 2011. Purl's Sheet Metal & Air Conditioning began using wireless tablets in the field. The technician's process payments in the field and can access customer information and unit specifications on site. Electronic work orders are emailed directly to customers. These changes have allowed Purl's Sheet Metal & Air Conditioning to virtually go paperless and has created a faster response time for service calls, while reducing our green footprint.
Customer Satisfaction is #1. Guaranteed.
At Purl's, our commitment has always been to the satisfaction of our customers and to the quality of our work. We offer a five–year guarantee for our USA maintenance customers on all of the repairs that we do. We want to deal honestly with our customers. If something goes wrong on a job site, we make it right. Our technicians are, which put simply, means that they know what they're doing. Our sales team are licensed Home Improvement Salesperson with the California Contractors State License Board.
Sheet Metal & Much, Much More
We started out as a sheet metal fabrication company and we've continued to offer those services to our customers in the Fresno and Madera, CA area. We offer standard items like flashings, irrigation products and industrial piping. But we can also handle racing fabrication and other custom metal designs like stainless steel countertops and copper range hoods. We use computer controlled fabrication machines and offer volume production capabilities.
We Can Handle Commercial Projects, Too!
For our commercial customers, our experienced sales team offers design–build HVAC systems that are custom designed for the high demands of your building. We can also make custom ductwork for you that matches the exact specifications of your building. We know how important it is to keep the climate inside your business perfectly controlled. Give us a call today to learn more about how we can make your business in the Fresno and Madera, CA area a success.
Ready To Call?
When you need any kind of heating, air conditioning, indoor air quality services, you want to work with a company that has your comfort, satisfaction and safety as their top priority. At Purl's, we want to build a relationship with you just like our founders did with their customers way back in 1952. We take pride in each job we do and we would love to work with you. We offer high quality sheet metal fabrication services, heating services, air conditioning services, indoor air quality, and dryer vent cleaning services services throughout the Fresno, CA and Madera, CA area. Give us a call today to talk with one of our friendly staff.
Purl's Sheet Metal & Air Conditioning provides sheet metal fabrication and air conditioning services to the Fresno and Madera, CA area.