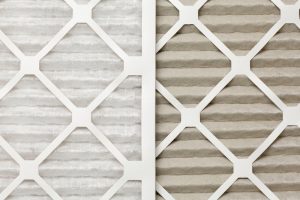 Almost any modern home can benefit from air cleaners of some type. Indoor air quality is often poor because homes are built today to seal out the heat in summer and seal it in during winter—and that means not much fresh air circulation.
What type of air cleaner is best for a home? There are plenty of options, and our IAQ experts at Purls Sheet Metal and Air Conditioning are happy to help you find the best. In most cases, improving air quality starts with putting in filters and then finding what other devices might help. Filters are almost always a good idea…
…except when the wrong type of filter goes in. When it comes to high-efficiency filters, such as the HEPA filter, you can have too much of a good thing. Too strong a filter can damage your HVAC system.