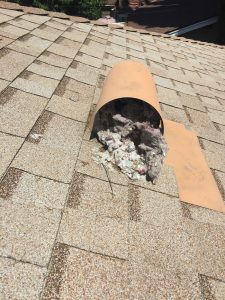 You probably don't often think of your clothing dryer as a source of potential danger in your house. Unfortunately, fires due to clothes dryers are among the leading causes of residential fires. According to the National Fire Protection Association, nearly 17,000 dryer fires occur each year, leading to 51 deaths, 380 injuries, and a reported $236 million in property loss.
What causes these fires? Why would something as seemingly innocent as the clothes dryer turn into a major fire hazard?
The answer: clogged dryer vents.
Fortunately, there's a basic solution to this problem, which is to call us to schedule dryer vent cleaning.