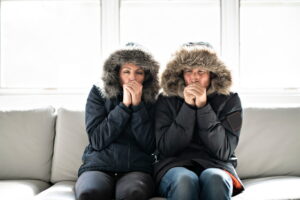 As we move into the colder months of the year, your furnace will begin running more often. You've probably already had it on a few times—and we hope you've called us to arrange for heating system maintenance. (If not, now is a great time to have it done!)
You may notice as the winter starts that your furnace isn't living up to expectations. There are cold spots in rooms, the general household temperature feels lower, and you have to fiddle around with the thermostat to get enough heat. These are all warning signs you may need furnace repair in Fresno, CA, and we don't recommend you wait long to call us to schedule them. What might seem like a small trouble can balloon into a larger one, and you also want to avoid any potential safety hazards.
Below we'll look at why your furnace may be off to a slow heating start.