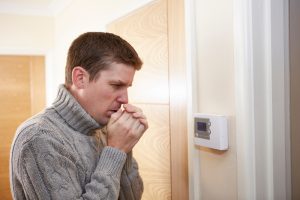 A furnace system must have more than heating power to provide comfort to a house. It also needs to be able to evenly distribute heat around the different rooms connected to the ducts. After all, a furnace without a working air handler to move air from the furnace cabinet and into the ductwork isn't much good!
One of the more frequent problems homeowners have with a furnace is when the heater creates hot or cold spots around the rooms. The family room may feel stuffy when the thermostat is set at a moderately warm temperature, while one of the upstairs rooms is as warm as an ice-skating rink.
We have many years of experience installing, repairing, and maintaining furnaces in Madera, CA and throughout the Central Valley. We've handled numerous repair jobs to fix uneven heating issues. Below are some of the more common causes of this problem we've dealt with. You can trust us to have your uneven home heating remedied.