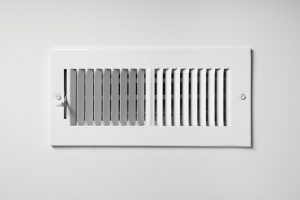 One of the services we offer our customers is complete zone control installation and replacement. A zone control system allows a homeowner to manipulate which parts ("zones") of a home receive conditioned air from the heating and air conditioning system.
The standard HVAC configuration in a home distributes conditioned air to every room connected to the ventilation system—regardless of whether the room requires climate control or not. This is convenient, but not exactly practical. Imagine having ­every light in a house come on when one switch is flipped. True, all the areas that need light would have it. But all the areas that don't need light would also have it, and that's a huge energy waste.
Zone control is an effective tool to restrict airflow to empty rooms without creating air pressure spikes inside the ventilation system. (This is what happens if people attempt "zone control" by simply blocking or closing room vents.) The system uses a series of dampers fit inside the ducts that connect to a network of local thermostats and a central thermostat. Local thermostats can make requests for heated or cooled air, and the system adjusts the thermostats and the operation of the heating/air conditioning system to meet those requests.