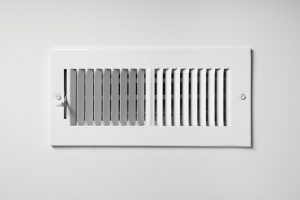 One of the services we offer our customers is complete zone control installation and replacement. A zone control system allows a homeowner to manipulate which parts ("zones") of a home receive conditioned air from the heating and air conditioning system.
The standard HVAC configuration in a home distributes conditioned air to every room connected to the ventilation system—regardless of whether the room requires climate control or not. This is convenient, but not exactly practical. Imagine having ­every light in a house come on when one switch is flipped. True, all the areas that need light would have it. But all the areas that don't need light would also have it, and that's a huge energy waste.
Zone control is an effective tool to restrict airflow to empty rooms without creating air pressure spikes inside the ventilation system. (This is what happens if people attempt "zone control" by simply blocking or closing room vents.) The system uses a series of dampers fit inside the ducts that connect to a network of local thermostats and a central thermostat. Local thermostats can make requests for heated or cooled air, and the system adjusts the thermostats and the operation of the heating/air conditioning system to meet those requests.
How You Can Benefit from Zone Controls
There are a few obvious advantages to using a zone control system, and a few that aren't quite as obvious:
Energy savings: An air conditioning or heating system will not need to run as often or as long when certain zones are shut off and don't require conditioned air. This can make a significant difference for large homes or homes that have guestrooms or other areas that go for long periods without use.
More even comfort: Zone controls don't only manipulate which rooms do or don't receive conditioned air. They can also balance the temperature around a home by opening and closing different zones in sequence. Homes will experience fewer hot and cold spots as a result.
Personalized comfort: People have different comfort needs, and zone control allows individuals to alter comfort levels wherever they are in a house without affecting the other zones. This puts an end to "thermostat wars," where family members squabble over the settings on the central thermostat.
Matching rooms to temperatures: Different rooms also have their own specialized climate requirements. A kitchen may need additional cooling, while an infant's room benefits from more warmth. Zone control allows each room to have the ideal climate to suit its function.
Only HVAC professionals can correctly install a zone control system, either as part of a new HVAC system installation or as a retrofit for a current system. They'll work with a homeowner to determine how to divide up the house into zones and the best way to design the zone controls to match the home's needs.
If you're interested in finding out more about zone control in Fresno, CA or elsewhere in the Central Valley, you can contact us 7 days a week to learn more. We'll help you find the best way to upgrade your house to the many benefits of a zone control system. Our NATE-certified technicians are uniquely qualified to assist you with all your home comfort needs.
Purl's Sheet Metal & Air Conditioning: Quality Is the Cornerstone of Our Success—Since 1952!