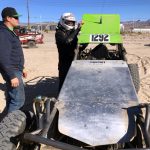 Purl's Sheet Metal & Air Conditioning is a sponsor for Davidson Racing in the 2017 McKenzie's Rage at the River Race, which was held in Laughlin, NV, this past Dec 7–9. Several of our Purl's Sheet Metal team participated in this off-road racing event as owners and drivers.
Racers, pit crews, and spectators packed the town for this off-road extravaganza. And it was the perfect sunny weekend for an off-road race! Over 300 entrants participated in the 12-mile tight racing course. The event included three days of racing, including qualifying, a fun run, and heat races. It was the perfect venue for SNORE (Southern Nevada Off-Road Enthusiasts) to wrap up their 2017 season of racing.
Davidson Racing closed off the weekend with Beans Davidson finishing 8th in Class 12 and Kurt Davidson Jr. finishing in the top 20 of his class of 50 entrants! The team is looking forward to their next race in February of 2018.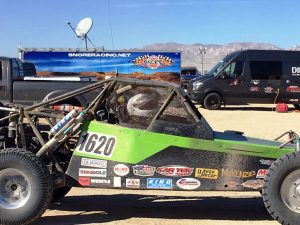 Purl's Sheet Metal & Air Conditioning creates custom sheet metal for many local race teams in our Central Valley. We are proud to support all types of racing and helping our local teams bring to life their custom sheet metal designs and ideas.