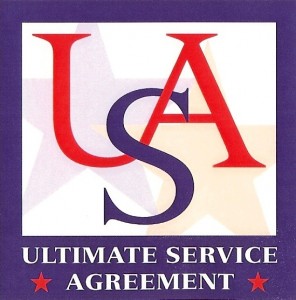 October is here, and if you haven't thought about getting year heating system ready for the coming cooler weather—and that cooler weather will be here before you know it—now is the time. Heating maintenance is important every year, but this year you especially want your heating system to be prepared for the cold and give you few if any problems.
Heating Maintenance Is the Best Way to Have Trouble-Free Winter Comfort
Regular maintenance for an HVAC system is one of the most important services that a contractor can offer. It isn't a bonus or something that's "helpful now and then"—it's essential for a heating system to work at its best, safest, and longest. Here are a few of the reasons why heating maintenance is the best way for you to enjoy a winter with as few worries as possible:
It helps the heater run at its safest: Gas-powered heaters are the most common in homes, and keeping them safe is an important part of regular maintenance—perhaps the most important part. Our technicians do special safety inspections and checks on heating systems to see that they can operate with minimal possibility of safety hazards.
It keeps a heater efficient: The strain placed on a heating system winter after winter will cause it to deteriorate to the point where it begins to waste energy each time it comes on. Maintenance allows a heater to keep around 95% of its original efficiency through almost all of its service life, and that means you won't have to deal with out-of-control winter bills.
It prevents numerous repairs: You can expect a heating system that doesn't have maintenance to need more repairs than one that does. The majority of repairs a heating system may require during its service life can be headed off thanks to annual maintenance.
It reduces the chance of an emergency breakdown: You never want to be faced with a busted heater on the coldest night of the winter—and when the heater is maintained in fall, there's little chance this will happen.
It extends the heating system's service life: The effects of wear on a heater will shorten its lifespan unless that wear is alleviated each year with cleanings, adjustments, and tune-ups. Without maintenance, a heating system may only last half what it would otherwise.
It keeps the warranty current: The manufacturer's warranty on a heating system may be voided if the heater doesn't have professional maintenance. You want to keep this important consumer protection in place so you won't have to pay for repairs or a replacement due to a manufacturer's fault.
The Ultimate Savings Agreement
To make heating maintenance in Fresno, CA easy for our customers, we have our own maintenance program: the Ultimate Savings Agreement. When you sign up for the agreement, you'll receive seasonal tune-ups and multi-point inspections each year for your heating system and air conditioning system. You will also receive preferred customer status, discounts on repairs, a 5-year warranty on all repairs we make, and we'll call you with reminders to schedule.
Call Purl's Sheet Metal & Air Conditioning to schedule heating maintenance. "Quality Is the Cornerstone of Our Success" since 1952.