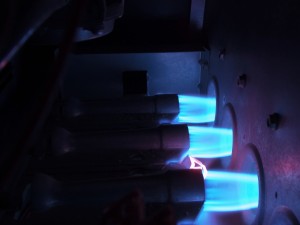 One of the trickiest parts of navigating a new heating system installation for a house is figuring out energy efficiency ratings and what they mean. People want their heating systems to use less energy if possible, but they may not understand what the efficiency ratings mean and if it's worth it to pay more to install a high-efficiency system.
Making the choice for a new central heating system is much easier when you have the assistance of our Madera, CA, HVAC experts. It's our job to see you have the right heating system for your house, and we'll assist you with figuring out efficiency ratings and all the other important factors that go into new system selection.
In this post, we'll look at an example of where efficiency ratings can be confusing for homeowners, which is how the AFUE ratings for furnaces differ between gas and electric models.