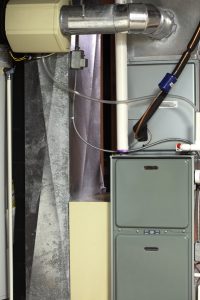 One of the most important jobs we do as an HVAC company in Fresno, CA is help customers prepare for extreme weather. In the fall, we inspect and tune-up residential furnaces and other heating systems so they're ready for the arrival of winter weather. Although we're always glad to help customers when they have faulty heating systems, we're even more glad to help them avoid those problems and hassles in the first place. Nobody wants their cozy indoor comfort interrupted during a chilly winter day, after all.
If you're not currently signed up for our Ultimate Service Agreement, now is the right time to join. This agreement provides you with two annual maintenance tune-ups and inspections for your home—and we'll start with the one for your heating system.
Maintenance Is Your Best Defense Against Heating Repairs and Breakdowns
Regular heating maintenance serves several important jobs. The most immediate is the prevention of malfunctions and complete breakdowns.
Studies comparing heating systems with maintenance to those without it have found that 85% of the repairs a heating system might require during its lifetime are preventable. All it takes is annual maintenance … and 85% of repairs disappear. This not only saves money, it means better heating performance without interruptions. Any of those repair problems could mean the system failing to work at all, so maintenance can stop the worst heating emergency of all—no heat.
Maintenance Keeps the Warranty Valid
The warranty on your HVAC system is there to protect you in case of malfunctions due to equipment with factory defects. Around 2% of heating and AC systems leave the factory with some fault, which is why these warranties exist in the first place. But if a heating system isn't annually maintained, it may void the warranty. Keep this important consumer protection in place.
Maintenance Extends Equipment Life
You want your heating system to last for as many years as possible, usually beyond the warranty. Gas furnaces, for example, can last for 15 years or more before replacement. But missing out on maintenance will take years off a heating system's lifespan. In fact, a heater may end up lasting only half its manufacturer's expected service life because of skipped maintenance. It's expensive to replace a furnace some seven years early!
Maintenance Keeps Heating Bills Contained
The more wear accrues on a heater, the more power it will use to run. Maintenance keeps this wear from taking too much of a toll, and this not only prevents repairs, it keeps heating bills from rising year after year. Thanks to maintenance, a heating system can retain 95% of its efficiency rating for most of its service life.
Maintenance Comes With Other Benefits
Our Ultimate Service Agreement not only gives our customers the reward of HVAC equipment that runs reliably and efficiently, it gives them rewards for simply being our customers: discounts on repairs and upgrades, preferred customer status, and a 5-year warranty on all repairs we make.
Call Purl's Sheet Metal & Air Conditioning to schedule your heating maintenance. "Quality Is the Cornerstone of Our Success" since 1952.