Summ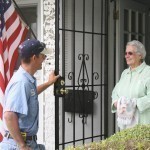 er temperatures have arrived Fresno, CA and the Central Valley. Many people will be turning on their AC for the first time in the next few days as temperatures are expected to reach the mid 90's for the first time this season. Here are a couple of tips to help keep you cool and to get your HVAC system ready for the summer months.
Replace air filters
It is a good idea to replace your air filters at the start of the cooling season. This will help your cooling system to operate at peak condition. (Filters should be changed every 3 months).
Service System Regularly
Servicing your home's heating and cooling system is as important as changing the oil in your car. Schedule a seasonal service appointment to have your unit checked and cleaned for the summer season. Efficiency decreases when the system is dirty. Service Technicians will also check your condensate line to make sure it is draining properly. A clogged and dirty condensate drain can cause water damage to your home.
Program Thermostat
Program your thermostat for the summer season. Avoid making large thermostat adjustments during peak cooling times. If you turn your system completely off it can take many hours to bring the indoor temperature back down to your comfort level. Set your thermostat to 78 or whatever is comfortable while you are home and raise the temperature level while you are away.
Visual inspection of your system
Remove any debris or plant growth from outdoor condensing units. Make sure any outdoor winter covers are removed before turning on your unit. Keep area around units clean
Check to make sure all vents are open
Make sure all of the supply vents in the home are open for cooling.
Test your system
Turn on your HVAC system and let it run for about an hour. Make sure the vents are blowing cold air. If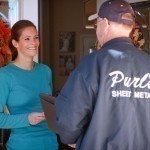 the vents are blowing warm or hot air you may need refrigerant for your system. You can damage the cooling system components if you operate the system when it is low on refrigerant. Contact Purl's Sheet Metal & Air Conditioning to schedule a service appointment in Madera or Fresno, CA.
It is a good idea to do a visual inspection and to run your HVAC system through a test cycle at the beginning of every season. It is also recommended to have your system serviced routinely to keep it clean and to spot any possible problems before they lead to an unexpected breakdown. Call Purl's Sheet Metal & Air Conditioning to schedule an appointment with one of our service technicians today.