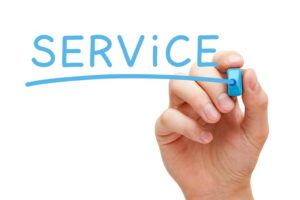 Although spring doesn't officially end until June 20, people tend to think of summer as starting when the calendar flips over to June. Since we recommend people have professional maintenance done for their air conditioning systems in spring, it may sound like the time is almost up to get it done. This isn't the case at all!
Regular maintenance is one of the most important services you can have done for your AC, and it doesn't have an expiration date. It has a "recommended" date, but the only requirement is that professionals do it once a year.
We Still Recommend Spring or Early Summer for Maintenance
We do want to be clear about the ideal time to have air conditioning system maintenance, which is fall or early summer. You'll receive the most benefit from maintenance when you have it done before the major heat waves arrive and you use the air conditioner on a regular basis. And because it's not even officially summer yet, you're right on time if you schedule maintenance now.
Why Maintenance Needs to Be Done Annually
The big takeaway from this blog post is that maintenance done later is still far better than skipping it for a year. We don't want our customers to decide that they might as well abandon maintenance for a year if they haven't gotten it done by mid-July. Maintenance is both a long-term and short-term investment, and those long-term benefits are among the most important.
Here are reasons maintenance should be kept up with each year, even if it's done later a few of those years:
It keeps the warranty valid: Equipment warranty for your air conditioner is an essential consumer protection. A small percentage of AC units leave the factory with faults, but the warranty will cover parts repair and replacement in case something goes wrong. Lack of maintenance may void the warranty and leave you paying for parts that would otherwise have been covered.
It helps the air conditioner last for as long as possible: The average service life of central air conditioners is 10 to 15 years, but only if the ACs receive annual professional maintenance. Skipping maintenance gives wear and tear a chance to take hold and cause the system to age faster. Your AC will need to be replaced years earlier without routine maintenance.
It catches repair issues before they can become serious: Maintenance gives our technicians the opportunity to examine an air conditioner closely and find where there are potential problems. It's similar to your annual visit to the doctor. Early detection for ACs means fewer and less expensive repairs.
It stops a decline in AC efficiency: When an AC misses maintenance, the wear on the unit will cause it to lose energy efficiency and cost more to run.
Right now is a great time for this air conditioning service in Fresno, CA. Reach out to our team to get on the schedule for your AC's annual inspection and tune-up.
Call Purl's Sheet Metal & Air Conditioning to schedule AC maintenance today. "Quality Is the Cornerstone of Our Success" since 1952.