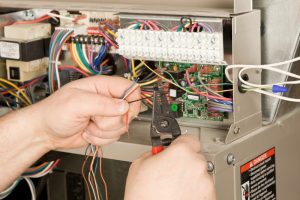 We've often talked about maintaining safety with gas furnaces, which is a topic that concerns many homeowners. But what about electric furnaces? Some homes must rely on this type of heater because they lack a connection to a gas main. Are electric furnaces much safer? Is there any reason to worry about them?
An electric furnace doesn't pose any danger of toxic gas leaks the way a natural gas furnace might. However, electric furnaces are powerful electronic devices and can potentially start fires. Fortunately, this problem is easy to avoid if you take some basic steps.
Below are ways to make sure your electric furnace in Madera, CA keeps your family warm without putting them in danger.