The 21st Annual Madera Light Parade is scheduled for Thursday Dec 4, 2014. The annual light parade is a tradition in Madera that begins the Holiday Season with a spectacular Christmas celebration of lights. Every year the event is hosted by the Madera Kiwanis Club and the Downtown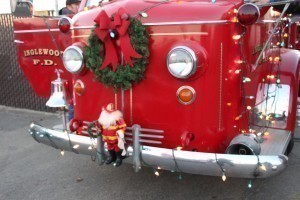 Association.
The light parade began 21 years ago as a procession of farm equipment and tractors down historic Yosemite Avenue in Madera, CA. It was a great way to celebrate the end of the harvest and begin the Holiday Season. Today, the parade route continues down Yosemite Avenue and still includes tractors and harvesters as well as fire trucks, cars, semi-trucks, flatbed trailers and just about anything else you can put lights on. There is only one qualification to enter … each vehicle must have a minimum of 100 lighted Christmas lights. Madera residents line the streets of Yosemite Avenue and cheer for their favorite entries. Spectators can view the parade and wander through downtown business locations.
Purl's Sheet Metal will be entering the parade again with their fleet of antique fire apparatus decorated and loaded with Purl's Sheet Metal employees and families. We partner our entry with our friends from Warnock Food Products of Madera with a total entry of 6 to 7 antique fire engines. It is a great evening for us to bundle up and barbeque hot dogs, drink hot cocoa and sing some Christmas carols. The Purl's Sheet Metal & Air Conditioning fleet includes, 1979 Crown Fire Coach Pumper, 1951 American La France Pumper and a 1948 American La France Aerial Ladder Truck.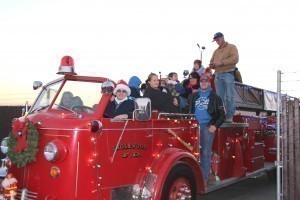 The parade begins at 6:00 pm and also offers tickets to the wine and hot chocolate stroll through downtown businesses with appetizers and wine tasting from more than 9 local Madera Wineries. Contact the Madera Chamber of Commerce for tickets.
Click here for more Light Parade Information (Add to see photos of Purl's fire trucks from last years parade)