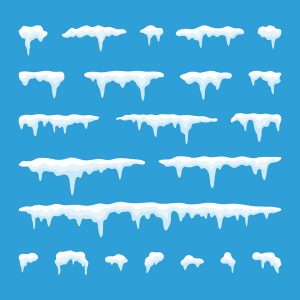 Although the official start of winter doesn't arrive until the third week in December, the cooling in the Central Valley often sets in earlier. Right now, we are still experiencing warm days, but the nights are developing a chill. Once Daylight Savings time ends in November, we can anticipate a faster change in the temperatures to the colder side. Right now is the time to see that your HVAC system is prepared for the change in seasons. Here's what you can do to help prepare it.
Arrange for heating system maintenance
This is always the first step. Professional maintenance is key for ensuring a heating system, no matter the type, has as problem-free a winter as possible. It's vital for older systems, but you shouldn't ignore it for new ones: a new heater will quickly become a worn-down heater if it doesn't have annual inspections and tune-ups from professionals.
Maintenance not only helps a heating system run better and at higher energy efficiency during the winter, it also helps keep it running safely. This is especially important if your home is like many and uses a natural gas-powered heating system like a gas furnace. Join our Ultimate Service Agreement today to have maintenance for both your heating and air conditioning systems during the year.
Change the HVAC system air filter for a new one
This is a standard part of professional maintenance, but we bring it up because it's a job you must handle on your own during the rest of the season. An HVAC air filter that's choked up with dust and debris restricts airflow into a forced-air heating system like a furnace, and this makes the blower motor work harder and drain extra power. It also increases the likelihood of malfunctions and short-cycling.
Have the ventilation system sealed
Every few years, we recommend homeowners have their ventilation system tested to see if it has air leaks. These leaks create a costly waste of energy as heated air escapes from them before reaching its destination. In fact, up to 30% of the heated air in a ventilation system can be lost to leaks. This also means more work for the heater. To remedy this situation, our ductwork experts can seal up the leaks.
Consider installing a new heating system
Ask yourself if your heater has gotten too old or has shown any signs it is no longer up to the task of heating your house. A heating system over 15 years old is at a higher risk of failure and turning into a power-waster. If this is the year when you arrange for a heating system replacement, you want it scheduled in fall, when it's more convenient. During maintenance, talk to our technicians for an honest opinion about whether you need a new heating system installed or not.
For Madera, CA HVAC services, you'll have a hard time finding a more qualified team of licensed professionals than ours!
Purl's Sheet Metal & Air Conditioning: Quality is the cornerstone of our success since 1952.