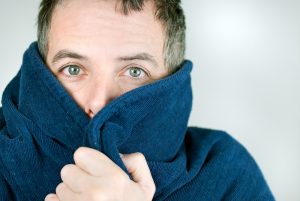 It's amazing that December has already arrived and the year 2019 is almost over. We know you're probably ferociously busy with your seasonal plans and preparations for the new year. But we want to make sure you've gotten your annual heating maintenance already taken care of. It's something we recommend all our clients schedule for their heating systems during the fall.
If you've already had our technicians perform heating maintenance in Fresno, CA for your house, great. If you haven't, you don't need to panic that it's too late. It's not too late—and it's still technically fall! It's always better to have heating maintenance done every year, no matter how late into the season, rather than skip it. The consequences of missing maintenance can be steep:
Your heating system is at a higher chance of encountering a breakdown or a serious malfunction that will leave you trapped in the cold. Maintenance prevents 85% of repairs issues.
You'll end up paying more for the same performance from your heater because it will start to wear down from dirt and stress.
The warranty might be voided, leaving you without this important consumer protection against factory faults.
A heater's lifespan will decline without annual maintenance. In fact, a heater without maintenance will usually fail before it reaches half its expected service life.
If your heater is a gas furnace, the system may develop safety troubles without regular inspections.
Yes, maintenance done each year is vital. And we make it easy with our Ultimate Service Agreement (USA). This maintenance plan not only gives you heating and air conditioning maintenance during the year, it comes with extra benefits.
Preferred Customer Status: When your heating system needs repairs, you won't have to wait long for our experts to show up at your house and fix it. As a USA member, you get to jump to the head of the service queue so you're top of the list for assistance.
Discounts on Repairs and Upgrades: We want you to know how much we appreciate your business, so we offer USA members with discounts on vital services.
Extended Warranty: You'll receive a 5-year warranty on all repairs that Purl's makes. When we fix something, we make sure it stays fixed.
Convenience: It's easy to get your schedules mixed up during a busy time of the year, and that can mean forgetting to schedule something as important as heating maintenance. With USA, you have no worries, because we'll call you with a reminder.
Air Conditioning Service: The agreement is for your whole HVAC system, so we'll also take care of the spring maintenance to see that your air conditioning is ship-shape before summer weather strikes.
Our technicians are NATE-certified, which is the only HVAC certification recognized throughout the industry. We won't send inexperienced techs to do such important work as maintaining, servicing, inspecting, cleaning, and tuning-up your heater or AC. We stress quality—it's why we've been around for more than 65 years.
Call Purl's Sheet Metal & Air Conditioning to schedule heating maintenance: "Quality Is the Cornerstone of Our Success" Since 1952.