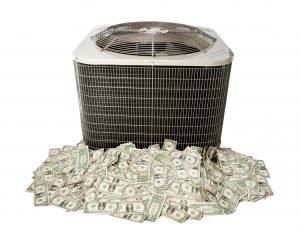 We talk a lot about what you're supposed to do as a homeowner for your air conditioner—but we rarely ever talk about what you shouldn't do. These guides can be helpful because they steer the more DIY savvy homeowner from making a serious mistake that could cost them in expensive repairs. That's exactly what could result from trying to work on your own air conditioner!
The truth is that homeowners are always looking for excuses not to call professionals for air conditioning in Fresno, CA. We understand the sentiment, it's not bad to want to learn and work on your own home equipment. But just like a car, or going to the doctor's, sometimes you should leave the heavy machinery to the professionals who really know what they're doing.
Want to know what you should never do to your AC? Keep reading!