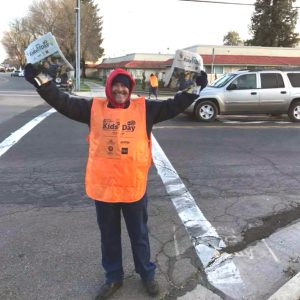 At Purl's, we believe in giving to the community we serve. That's why we take active parts in charitable events like Kids Day.
Since 1988, Valley Children's Healthcare has partnered with ABC30 and the Fresno Bee to create Kids Day—one of the largest fundraising events in the Central Valley. A special edition of the Fresno Bee is sold to provide donations to the hospital. This special edition of the paper contains stories of patients and photographs illustrating the essential pediatric medical care the Valley Children's Hospital offers. Kids Day has helped cover millions of dollars in uncompensated care. This allows the hospital to treat kids with life-threatening conditions whose families may not be able to afford proper care.
Purl's is proud to participate in this event. Karen at Purl's was in charge of our local chapter to raise funds for Valley Children's Hospital. She and a friend spoke to local schools and motivated volunteers to help with the cause. She helped coordinate with organizations to pick up the newspapers for distribution and sale.
Last year alone, Kids Day helped to raise $700,000 for the hospital—and this year hopes are high for even greater success!
Purl's Sheet Metal & Air Conditioning: Quality Is the Cornerstone of Our Success Since 1952.