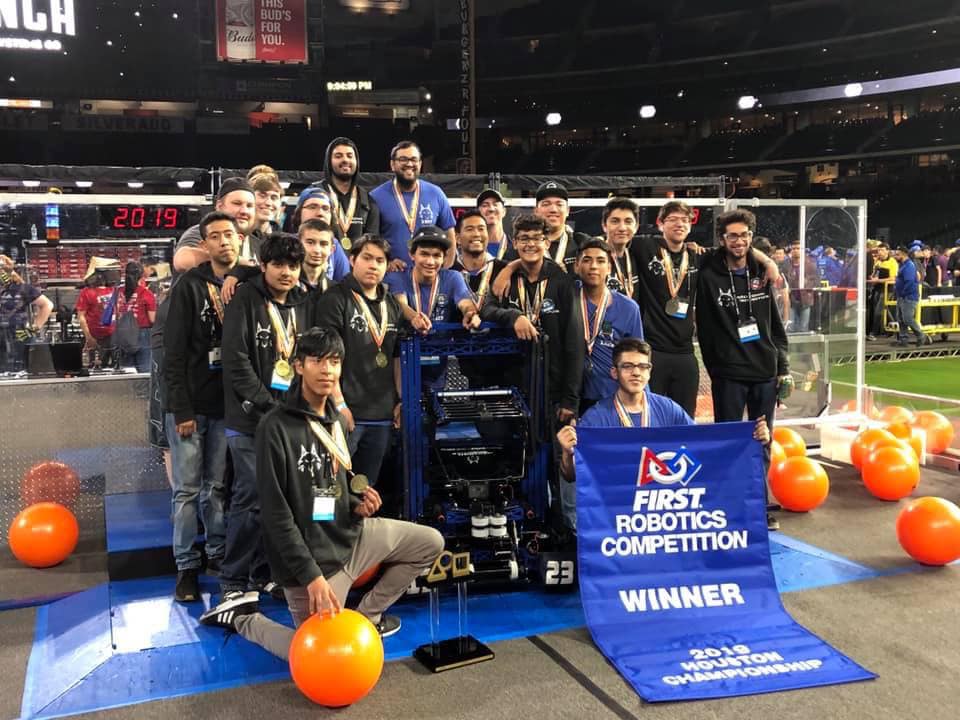 We're thrilled to announce that MadTown Robotics won the 2019 World Championship at Houston!
Purl's is a proud sponsor of MadTown Robotics, which was founded in 2004 at Madera High School by math teacher Alan Hollman. The original four-student team of young robotic engineers soon grew and is now comprised of more than 50 students from three local high schools: Madera High School, Madera South High School, and Sherman Thomas. MadTown Robotics is dedicated to furthering the curiosity and knowledge of students and training them to excel at teamwork.
The team has received many awards over the past fourteen years, including winning the Central Valley Regional and the Sacramento Regional Championship. Now they've gone all the way to win the World Championship! Congratulations to all the winners from our family at Purl's!
At Purl's Sheet Metal & Air Conditioning, "Quality Is the Cornerstone of Our Success!"