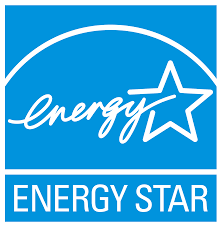 Spring is approaching, and this is a time of year when many homeowners start to consider what upgrades or replacements they might need for their heating and air conditioning systems. You may have just gone through a winter with a furnace that was underperforming because of its age. Or you might know that your current air conditioning system isn't up to handling another summer in the Central Valley.
You've come to the right people when it comes to great AC and heating in Fresno, CA. Our team can guide you through the process of replacing an older system if that's the best choice for your house. One tricky part of getting a new HVAC system for homeowners is understanding the different efficiency ratings and what they mean. We'll run down the three major ones you'll need to know for heating and air conditioning.
AFUE
This is a rating used for furnaces. It stands for annual fuel utilization efficiency, and it's expressed as a percentage. The percentage tells you how well a furnace converts its energy supply into heat. A gas furnace with 90% AFUE will turn 90% of the natural gas it burns into heat for the home, and the remaining 10% will escape the furnace as exhaust.
As of 2013, the minimum requirement for a furnace to receive the ENERGY STAR label from the Department of Energy is 80% AFUE. Many furnaces will score higher than this. High-efficiency condensing furnaces can have AFUE ratings in the high 90s, but they cost more to install. All electric furnaces have AFUE of 100%, but that's because they don't lose heat to exhaust. Electric furnaces will still cost more to run on average than gas furnaces because electricity is a more expensive energy source.
SEER
SEER (seasonal energy efficiency rating) is used for air conditioning systems and heat pumps when in cooling mode. It's the ratio of the amount of heat a unit removes from the air in BTUs to the amount of electricity consumed in watt-hours, as measured over a full season of cooling. (There's another rating, EER, which is done with only a single test.) The higher the SEER rating, the more efficient the unit. The current ENERGY STAR requirement for air conditioners and heat pumps is SEER of 14.5 or higher. High-efficiency units, such as variable flow refrigerant air conditioners, can have SEER in the 20s.
HSPF
This is a rating specific to heat pumps. Heat pumps work in two modes, heating and cooling, and have different ratings for those modes: SEER for cooling and HSPF for heating. HSPF stands for heating seasonal performance factor and is the ratio of the amount of heat brought into a house in BTUs to the amount of electricity consumed in watt-hours, measured over a full season of heating. HSPF is always lower than SEER for a unit, as heat pumps are less efficient in heating mode. The ENERGY STAR minimum for HSPF is 8.5.
The efficiency of any new system you have installed is important, but it isn't the only factor. You'll want the help of our professionals to find the ideal unit to provide comfort to your house as well as energy savings.
Call Purl's Sheet Metal & Air Conditioning when you're interested in a new HVAC system installation. Uncompromised Quality & Customer Service Since 1952.