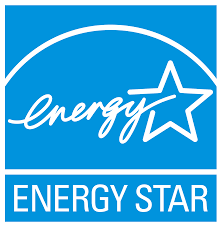 When you're looking for a new appliance, whether an air conditioner or toaster, you'll notice many items have a blue sticker on them that says ENERGY STAR. You'll probably guess this means the device uses less energy than one that doesn't have the label—but if you're curious about what the it actually means, and how it can help you when it comes to new installation of an air conditioning system or heating system, we can shed some more light on this common label.
The Basics of the ENERGY STAR Label
If a product has the ENERGY STAR label, it means it has met the requirements of the Environmental Protection Agency's ENERGY STAR program, which is designed to "Reduce greenhouse gas emissions and other pollutants caused by the inefficient use of energy; and make it easy for consumers to identify and purchase energy-efficient products that offer savings on energy bills without sacrificing performance, features, and comfort."
A product can earn the label if it meets several energy efficiency requirements set out by the program. The product must contribute to nation-wide energy savings, use nonproprietary technology to achieve those savings, and help customers recoup costs if the item is more expensive than one that isn't ENERGY STAR-certified. Think of it as your handy guide to help save money and benefit the environment at the same time.
What Does ENERGY STAR Mean for an Air Conditioning System?
An air conditioning system with the ENERGY STAR label must currently have a SEER (seasonal energy efficiency ratio) of 15 or higher and an EER (energy efficiency ratio) of 12.5 or higher. Many central air conditioning systems have SEER/EER much higher than this. For air-source heat pumps, a unit must also have an HSPF (heating seasonal performance factor) of 8.5 or higher.
What Does ENERGY STAR Mean for a Gas Furnace?
For a natural gas furnace to earn the ENERGY STAR label in California (there are different requirements based on state) it must have an AFUE rating of 95% or higher. The furnace must also be equipped with a high efficiency, electronically commutated fan motor and have less than or equal to 2.0% air leakage.
Should I Pick Any ENEGY STAR Heater or AC for My Next Installation?
No, because the efficiency of a system isn't an automatic guarantee of savings. The label is a helpful guide for consumers, but the process of selecting and installing a new HVAC system is complex. Making the wrong choice can end up costing the consumer more than the savings they may receive from a system's certified energy efficiency.
When you're planning on new heating or air conditioning installation in Clovis, CA, call our professionals. It's our job to see that you have a new HVAC system that meets your requirements for comfort, budget, and efficiency. We'll help you navigate the various ENERGY STAR-certified systems and size the new unit so it performs to the high standards set for it. Our technicians will then ensure you have the best installation possible so you can enjoy years of quality comfort and energy savings.
Speak to our HVAC installers today. Purl's Sheet Metal & Air Conditioning: Quality Is the Cornerstone of Our Success since 1952.