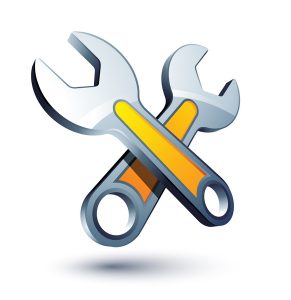 If you look at the home page of our website, you'll see right under our name at the top of the page is our contractor's license number: 463756. We have it displayed there because the license is what sets us apart from an amateur contractor. Each state has different requirements for licensing and regulation. Here in California, holding a license means a contractor has the necessary insurance and bonding required locally.
But what does this mean to you as a customer? Why should you turn to a contractor who has a license and insurance rather than to an amateur who offers low costs? One reason is the basic quality of the service you'll get. But right now we're going to look specifically at the importance of the license and insurance.
Licensing and Insurance Protect You
Going with an unlicensed contractor puts you at risk in a number of ways. Let's say you hire an unlicensed HVAC contractor to install a new furnace. During the job, the workers end up dropping the furnace and it causes damage to your home, such as putting a huge rip in the wall. Does your home insurance cover that? Probably not, unless you paid for extra insurance. With an insured contractor, you don't have any recourse and will have to pay for the damages out of your own pocket.
It's worse if one of the workers suffers an injury on your property during a job. If the unlicensed contractor doesn't carry the necessary workman's compensation insurance (which is a requirement for an HVAC contractor to obtain a license), you could be liable. You may be able to cover the cost with your homeowner's insurance—but that means your insurance costs will go up in the future.
These risks simply aren't worth taking—especially when you consider how much more likely it is for something to go wrong when working with non-professionals. Trying to find cheap, unlicensed work for your air conditioning and heating needs isn't a way to save money. It can end up costing you far more than you'd ever have to pay for a professional, and the work will be shoddy and prone to failure. In the case of a natural gas furnace, the work may even result in physical danger to you and your family. If the contractor didn't bother going through the steps to get licensed and obey the law, do you really want that person handling something like your gas furnace?
Trust to Our Licensed and Insured Team
We're the HVAC contractor in Fresno, CA to rely on. We've been in this business a long time and earned the trust of many customers over the decades. We're fully licensed and insured to protect you. We always want our customers to feel at ease with our technicians and our services, knowing we'll get the job done right the first time. Customer satisfaction is our #1 priority, and we back it up: we offer a 5-year guarantee for our Ultimate Service Agreement customers on all of the repairs we do.
Purl's Sheet Metal & Air Conditioning: Quality Is the Cornerstone of Our Success Since 1952.