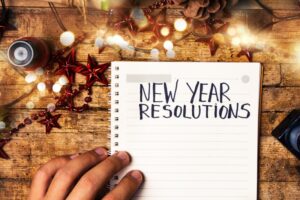 This may be the winter when you realize that your current gas furnace is approaching the end of its service life. You're seeing higher gas bills when you run it, and the idea of paying a high cost to repair it the next time it breaks isn't appealing. These are all good reasons to invest in a heating replacement in Fresno, CA during the coming spring. (Or even right now if your heater simply fails on you.) But is this the year to invest in a high-efficiency furnace? These heating systems cost more than mid-efficiency gas furnaces, but there are many reasons to give them serious consideration.
First, What Makes These Furnaces High-Efficiency?
There are several different components in a high-efficiency furnace that make them different from a mid-efficiency furnace, but the key difference is that high-efficiency furnaces have a second heat exchanger.
In a standard furnace, the remaining combustion gas in the heat exchanger is exhausted out a flue once the heating cycle finishes. In a high-efficiency furnace, this cooled down gas goes to a second heat exchanger where the gas is condensed to release even more heat. This allows the high-efficiency furnace to "squeeze" as much heat energy from its fuel source as possible. Because these furnaces condense combustion gases, they are also known as condensing furnaces.
The Multiple Benefits of High-Efficiency Furnaces
Lower Energy Costs: The main advantage of having this type of furnace is that it lowers how much you'll pay in heating costs over each winter. Mid-efficiency furnaces have AFUE ratings around 80%, which means they turn 80% of their fuel energy into heat. High-efficiency furnaces can have AFUE ratings up to 98%—a major improvement with little energy lost to exhaust. You could potentially save thousands of dollars over the life of your new furnace.
Lower Noise Levels: High-efficiency furnaces have lower noise levels when operating compared to other furnaces because they don't have to produce as much heat to deliver comfort to a home. Many of them also have variable speed blower fans that will operate at a lower capacity most of the time, further reducing noise.
Superior Comfort: You don't just get less costly heating from a high-efficiency furnace—you get better heating. These furnaces produce more even heat levels with fewer temperature fluctuations. Your house won't swing back and forth from too cold to too hot as the furnace shuts on and off.
Environmental Benefits: Investing in a high-efficiency furnace is also an investment in a healthier environment. They lower greenhouse gas emissions while also reducing general fuel consumption. Thanks to these benefits, a high-efficiency furnace may qualify for government rebates and incentives.
Work With the Professionals
We recommend that you call our heating system experts before you make a decision about getting a high-efficiency furnace. They aren't suitable for all homes, and in some situations a household is better off with a mid-efficiency system. We'll help you discover the best option for quality heating and energy savings for your home.
Contact Purl's Sheet Metal & Air Conditioning to find out more about installing a high-efficiency gas furnace. Uncompromised Quality & Customer Service Since 1952.