Meet our newest employee!
Brian DaSilva – Installation Technician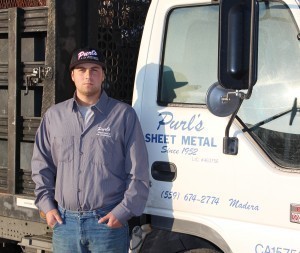 Brian joined the Purl's Sheet Metal in 2015 as an installation technician. He enjoys working with his co–workers and learning new things. Brian feels he has the opportunity to work with the best in the business! In his free time Brian enjoys working on his truck and playing guitar. He also enjoys spending his time with his girlfriend and his dogs. (Brian's favorite movie is "The Sandlot").