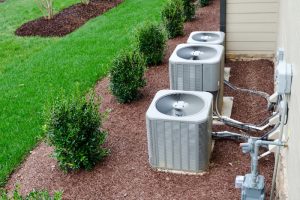 Refrigerant loss is one of the major problems an air conditioning system may encounter during its service life. And it's not only a problem that occurs in aging, over-the-hill ACs. An air conditioning system that's been in service for around 5 to 6 years can develop corrosion along its refrigerant lines because of exposure to formaldehyde in the air. It's wise to always watch for indications that your AC, no matter how old it is, may be losing refrigerant to leaks:
A decline in cooling capacity
Hissing sounds from the cabinets
Ice developing along the indoor evaporator coil
Short-cycling (i.e. the compressor turns on and off repeatedly over a short time)
Hard starting
Liquid dripping from the indoor cabinet
These symptoms can point to other problems, but no matter the cause, they need professionals to look into them to see what air conditioning repairs will remedy the problem.